Laminated glass is made of two or more layers of glass bonded together using specialized interlayers such as PVB, EVA, SGP etc. The primary purpose of lamination is to give added safety in terms of making the glass shatter-proof and increasing the acoustics and noise control. Today, there are laminated glasses that are burglar-resistant and bullet-resistant too.
On the aesthetic part, there are many special materials such as fabrics, metal meshes, metallic inlays, organic materials etc. that are laminated within the glass layers. This helps to save space by minimizing the overall panel thickness, to ensure longevity of the special materials, and to make it maintenance-free.
Our laminated glasses are certified under the BIS AND EN – BIS 2553 part II for laminated glass (automotive) & EN 14449: 2005 for laminated glass (architectural)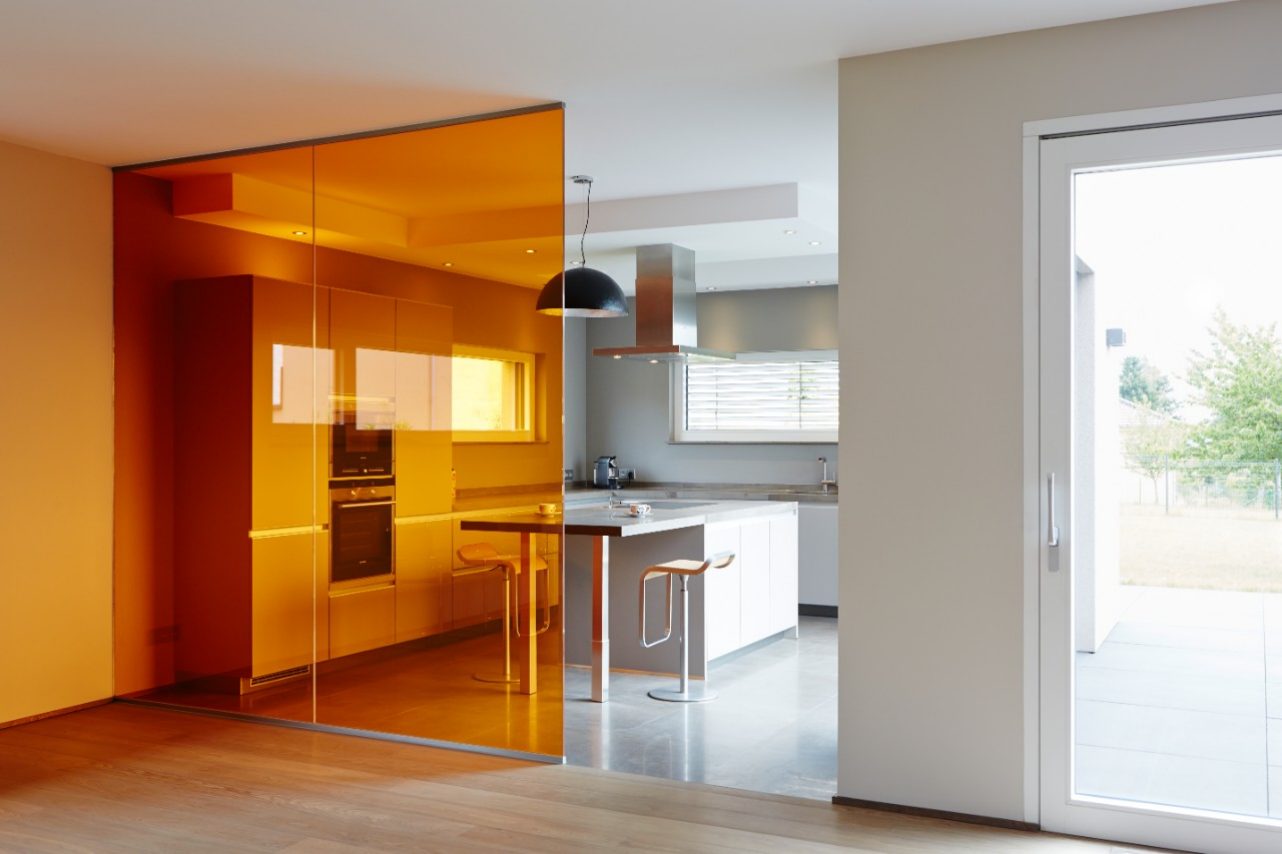 Allowing the daylight to penetrate while coloring the light rays, these panes of glass laminated together with colored inter-layers provide enormous protection from shattering and UV rays.
Preferred for skylight, balustrade, partitions, and similar applications for their safety and translucency.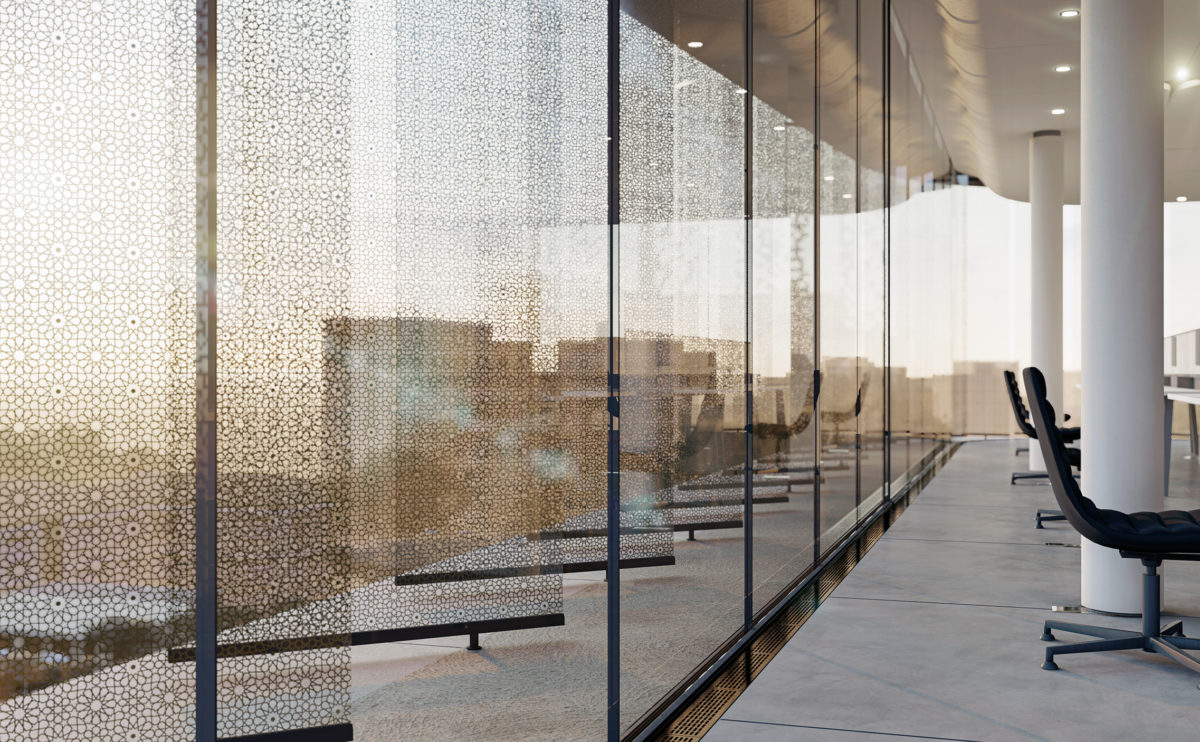 Enhancing the ornamental and functional outlook, these panes of glasses laminated with finely woven materials provide you a wide variety of design choices. Your choice can be tailored to the colors, designs, patterns, textures, levels of light transmission required etc. This also helps you save floor space and keep your space safe and low maintenance by avoiding curtains.
Preferred for wall claddings, partitions, balustrades, doors etc. for their high ornamental capability.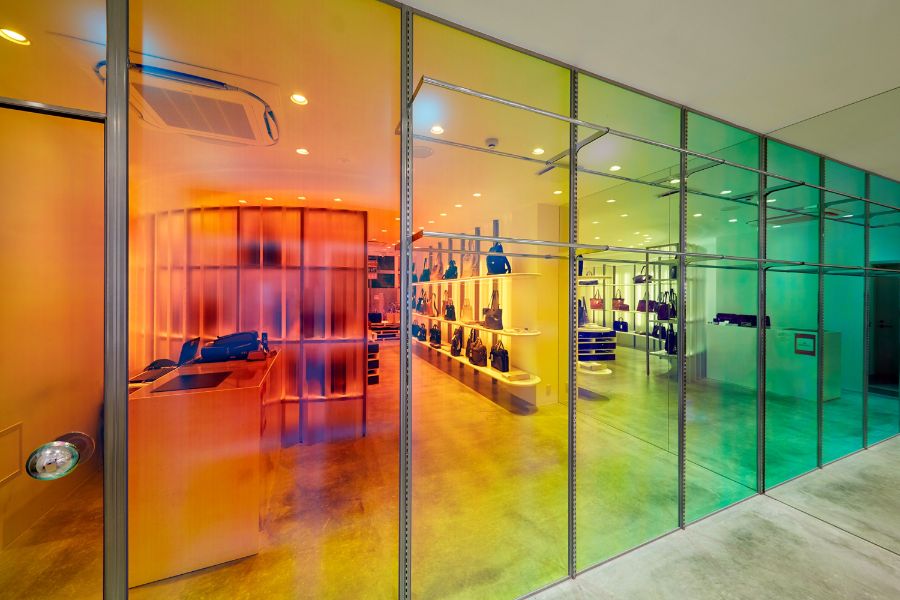 This exciting glass changes its color theme depending on the light path/ sun path. Just like the cooling sunglasses or the back of a CD disk – just imagine your walls and signage shining and shimmering in light!
Preferred on Facades, Windows, Signage, Railings, Partitions etc. due to its attractive nature.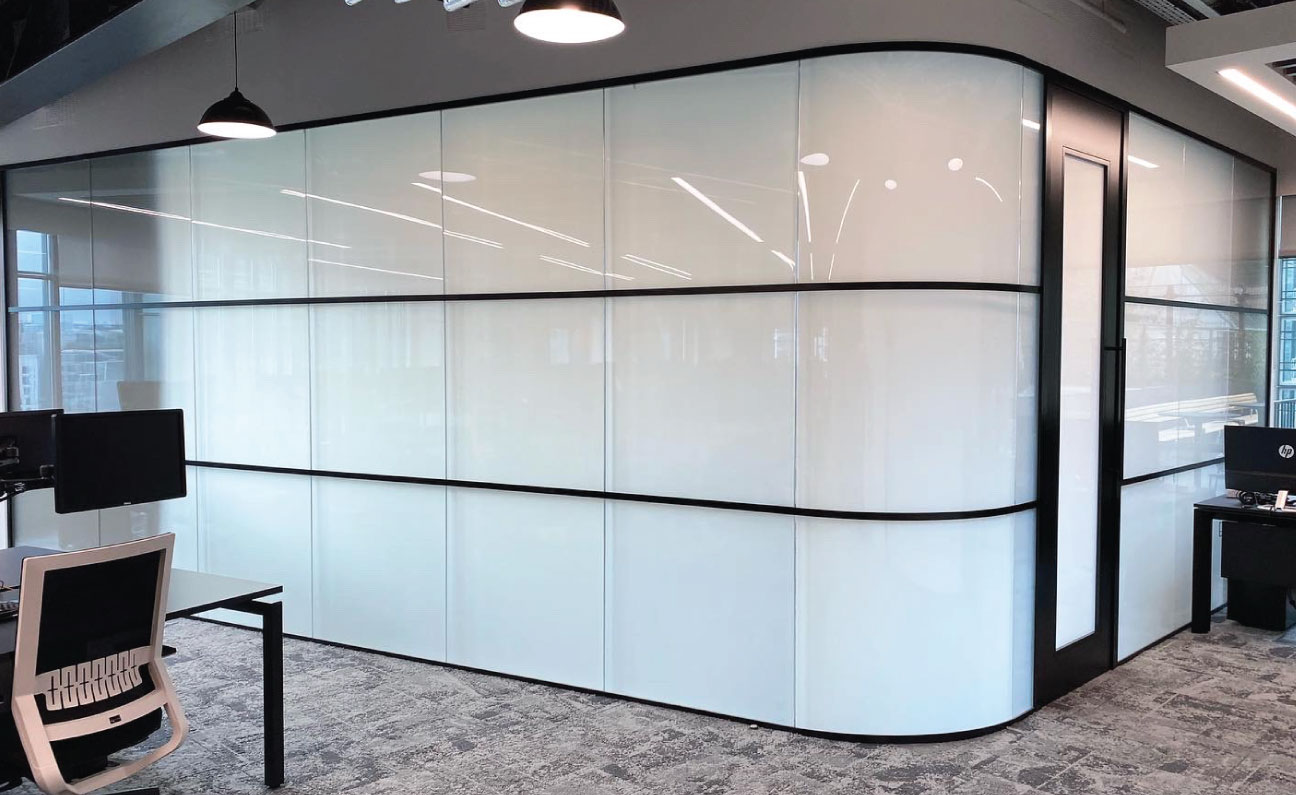 Switchable glass/ Smart glass
Providing privacy on demand, wizard glass is an excellent choice when you want your glass partition to be opaque when you need and transparent when you wish. You can also use this as a projection screen for rear/ front projections. This also helps you save floor space and keep your space safe and low maintenance by avoiding curtains.
Preferred for shower cubicles, partitions, windows,
and similar applications for their flexible nature.
Step lamination allows a seamless framed installation of glass without the need for holes/ fittings. The inner pane of the laminated glass is of a smaller size and perfectly fits into the frame.
Preferred for doors panels, window panels where unobstructed view is of utmost importance etc.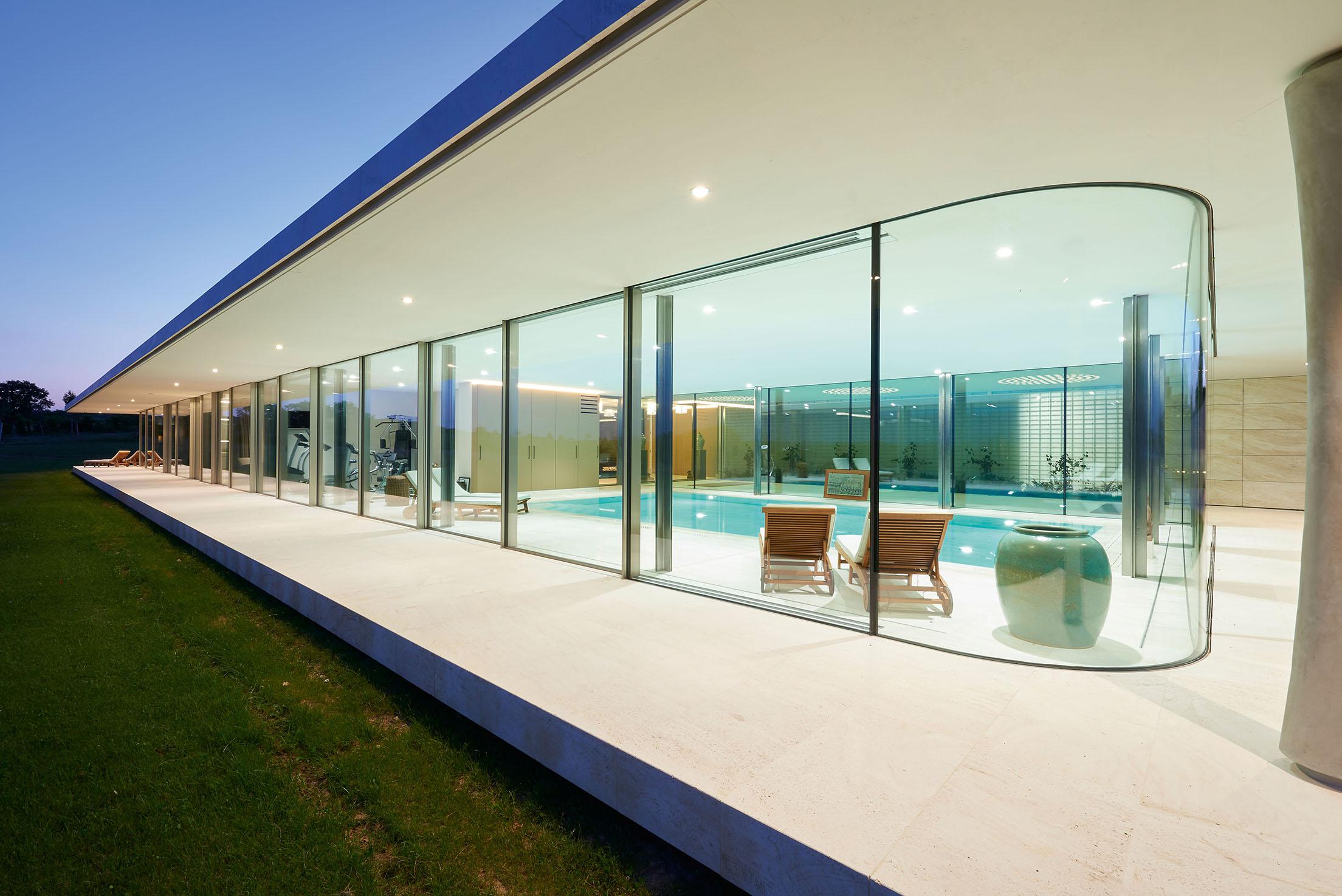 Curved laminated glass allows extreme design flexibility and unobstructed views. Very deep and asymmetrical curvature can be achieved through specialized processes.
Corner glass on building Facade/ Elevation, Railings, Domes, Skylights etc.
Protecting you and your loved ones from any risk of injury or burglary, multi-layer laminated glass has varying levels of security options to choose from.
Preferred for doors, windows, skylights, floors, balustrades
etc. for their high level of safety, noise-reduction, and UV resistance.
Download Our Brochure for More Information!
Make the call today and let's shape the future of your projects together.
Connect with Us
Our experts are ready to guide you through our innovative products and choose the best solution for your project cost-wise and value-wise.