Commitment to Excellence
Quality Assurance Measures
Ensuring Top-Notch Glass Products
Our meticulous quality control process encompasses every stage of production, from material selection to final inspection.
Earned Trust
The TPRS Advantage
TPRS has been one of the best suppliers of a vast range of high-quality glass-ware such as Tempered Glass, Heat Strengthened Glass, Heat Soaked Glass, Ceramic Printed Glass, Insulating Glass, Laminated Glass, Glazed panels, Frosted Glass & Digitally Printed Glass for over a decade and a half. 
We always prioritise delivering value to our customers with a service approach that makes a significant difference. TPRS produces over one million square meters of glass every year with 550 employees who are always ready to deliver superior glass solutions according to international standards. Our superior equipment and high standards have made it possible for TPRS to meet dynamic market needs a  nd drive the success of every project of our clients.
Through unwavering commitment to safety and sustainability, we forge a path where glass solutions not only elevate spaces but also nurture a greener tomorrow.
Commitment to Excellence
Other Facilities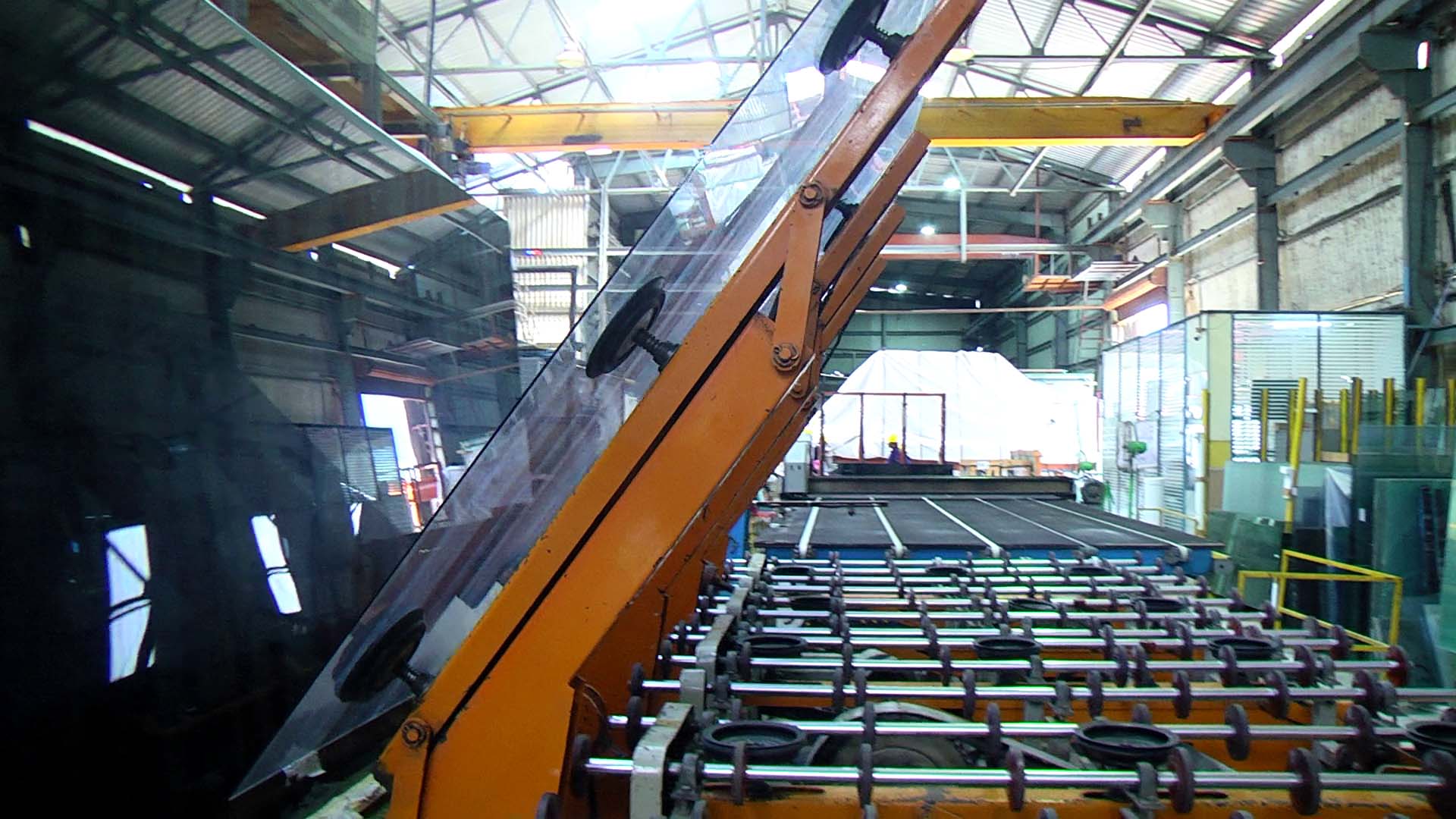 Our State-of-the-Art Infrastructure
Comprehensive Range of Processes
Streamlined Production Workflow
Innovation and Adaptability
Commitment to Excellence
Quality Focus
TPRS: A Legacy of Quality, Innovation, and Trust
At TPRS, we stand as pioneers in the flat glass industry, driven by an unwavering commitment to quality and excellence. With cutting-edge production facilities, renowned certifications, and a vision to be the preferred one-stop-shop, we redefine industry standards. Our dedication extends beyond products; we invest in our people, forging professional and personal growth. 
Commitment to Excellence
Quality Assurance
Setting the Gold Standard: TPRS Ensures Unwavering Quality and Sustainability
At TPRS, quality isn't just a goal; it's our unwavering commitment. We've undergone rigorous testing and certification by SGRT (Structural Glass Research and Testing facility), IIT Madras, ensuring that our products meet the highest standards. We take pride in our production process, characterized by 'Rigorous Online Process Inspection' and dedicated testing facilities. Our adherence to European, Indian, and Australian Standards is non-negotiable.
Precision at its Finest
Advanced
Production Capability
At TPRS, we stay ahead of the curve by continuously adapting to ever-changing customer expectations. In recent years, we have made substantial investments in machinery upgrading, boosting production capacity, and embracing automation.
The TPRS Promise
When we say the TPRS Promise, it is not just words; it's a commitment from 1200+ families, and we take it seriously.